Montreal Abdominoplasty
Welcome to our abdominoplasty and tummy tuck website! This site is dedicated to helping you better understand what Plastic Surgery can offer you to rejuvenate your abdominal area. You'll learn about procedures ranging from minor liposuction under local anesthesia to techniques like mini or standard abdominoplasty.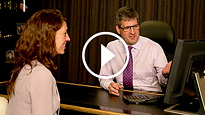 These are all designed to help you get rid of unwanted fat, skin or both. You can even tighten the muscles of your tummy if they have become too loose or separated. A wonderful transformation is often seen in women who have failed to regain their abdominal tone following pregnancy and in people who have lost a great deal weight.
I've tried my best to explain the important issues to you in a simple and easy to understand fashion. If you feel we can offer you something to reach your goals, please call our office to schedule a consultation with us.
I look forward to hearing from you.
Sincerely,